Sibilia is a modern line of brass jewelry and home accessories handmade in Buenos Aires, Argentina. Hailing from the Abasto district, famous for its tango and filigrana, the line invokes Pre-Columbian art and culture, combining it with artisanal wisdom to produce dramatic, hand-molded pieces created with passion and magic. The result, a beautiful, dynamic collection of jewelry that has aptly expanded to include mobiles, desk and tabletop accessories. 
Sibilia's products are sold worldwide at fine specialty shops and leading cultural institutions. We collaborate with museums such as Victoria and Albert, Guggenheim, The Metropolitan Museum of Art, MoMA and Musée de l'Orangerie.
The production and design studio is a dreamy, jungle-like space. As far as the eye can see, apart from tools, paints, and other materials there are sources of inspiration. Colorful souvenirs from Fernanda's travels: postcards, masks, statuettes, dolls. At times it feels like being in a playroom. There are also art and design books: Noguchi, Man Ray, David Bowie, Matisse, Domus magazines from the 70s. And plants of all shapes and sizes.
The studio is where the magic happens. The entire process from initial sketch to final packaging. Each item is cut, weld, polished, painted, lacquered. It all begins with either a wire or a metal plate. Everything is handmade with passion. There are colors, patinas, treatments, textures and finishes which can be combined to create endless options.

Sustainability is one of Sibilia's main focuses. Each piece is made to order and on demand. This means there are no items "in stock" because production begins only after an order is received. Additionally, all unused metal is recycled.
Collaboration is another key element. Although each team member has their area and their duties, everyone is aware of everything that is going on. The group exists and functions as a community where interaction is fundamental: it enriches both process and end result.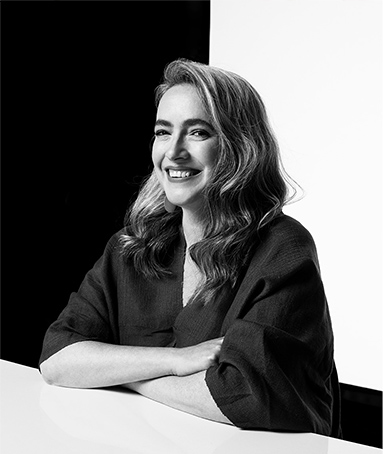 Fernanda is the alma mater, founder and creative director. For decades she has been
manipulating metals in her studio like an alchemist in a lab. Marita has been working
there since the two met at Escuela Municipal de Joyería in the 90s. Julian is Fernanda's
nephew, he specializes in mobiles, insects, and intricate figures, along with taking care
of logistics. Five years ago, Florentina participated in a contest held by the Buenos
Aires National Museum of Decorative Art, where Fernanda was her mentor. She
promptly joined the team, bringing her knowledge of colors and shapes, organization,
and production. Jose Miguel is the expert in finishing coats, a tireless worker, bright and
cheerful. Joaquín -the studio's newest member- focuses on paint and patinas, along
with constantly expanding Sibilia's color wheel. All together, in trust and harmony, they
form a team where wisdom and creativity flow freely and become art.